October

3rd, 2017 – AM

Research Lecture Session

9:00    –   Welcome breakfast
9:30    –   Event Introduction – V. Navarro,  K. Lehongre

9:45     –   Keynote : Epileptic ictal wavefront – C. Schevon (Columbia, USA)

10:45   –   Break  (let's finish what's left from the breakfast)
11:00   –   DBS: Temporal Dynamics of executive control – J. Bastin (Grenoble, France)
11:45   –   Is the subthalamic nucleus involved in the control of walking in human ? – M.L. Welter (ICM, France)

12:30    –  Lunch & Poster session
October

4th, 2017- AM

Research Lecture Session

8:45    –   Breakfast
9:00    –   Keynote : iBOT: Interacting with Brain Oscillations for Therapy of Parkinsons and tremor – P. Brown (Oxford, UK)

10:00   –   Memory encoding – N. Axmacher (Bochum, Germany)

10:45   –   Coffee Break
11:00   –   Visual processing  – L. Reddy (Toulouse, France)

11:45   –   Focus : Simultaneous icEEG and fMRI – C. Ciumas-Gaumond (Lyon, France)
12:45    –  Conclusion & poster award

 Titles are provisional and will be updated.
October 3rd, 2017 – PM



Methodological aspects

14:00    –   Equipment : Focus on new electrodes – L. Valton (Toulouse, France)

15:00    –   Neuralynx special lecture : Spike sorting techniques – F. Mormann (Bonn, Germany)

16:00   –   Coffe Break
16:30   –   Imaging: Electrode localization – S. Fernandez (Paris, France)
18:00   –   Wine and Cheese session – Let's share a casual moment to exchange ideas – another chance to visit the posters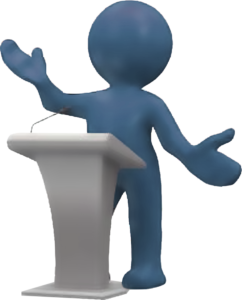 Poster Session
After a fruitful set of lectures let's have a casual moment where everyone can discuss with the speakers, chat about where the field is going… To motivate participants to present posters of the highest quality, we will deliver the Micromed-Award for the best poster (chosen by an ad-hoc jury). The award is expected to be a visa gift card worth 800€, or similar. Poster presenters have to register for this session.
Our speakers
It was important to us to have a gender balanced event, and frankly it wasn't a hard task. We hope contributing to change mentalities and fight gender bias in science.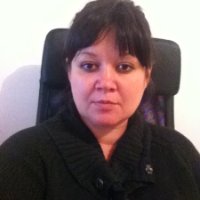 Carolina Ciumas-Gaumond
Website